Adobe Audition CC Course - Audio Production For Voice-Overs
A Step-By-Step Easy to Follow Adobe Audition Course for Beginners through to Advanced Voice-Over Talents and Presenters.
What's the key to real success as a voiceover?
It's understanding how to use the voice over artists best tool, the industry standard software, Adobe audition, teaching yourself this magical software will mean you need to hire an engineer or book an outside studio. You can keep all the income yourself!
Adobe audition, a creative cloud product is a very powerful and rock solid piece of software that you will use throughout your working day to record, edit and enhance your voice over recordings. But too many newcomers they're put off using this software as it seems very complicated to use. In my new much awaited video based training course, I will not only explain how to start your new career as a freelance voice over artist so you can hit the ground running, but I'll explain how to get the most from Adobe audition in your work.
Now there are plenty of other training courses about their software, but they are mostly aimed at music producers, but mine is specifically aimed at the busy voiceover artists and presenters.
So I'll show you what features are essential and most importantly, which features you can generally ignore in your day to day work. Once you get to understand this, the big nasty beast of the audio software world becomes as cute and appealing as a pussycat.
Along with the simple keyboard shortcuts, I'll show you the whole operation becomes like child's play. I'll show you the fastest workflows to record and edit your paid for scripts as well as your voice demos. And I'll show you the astonishing tools built into the software to make your voice sound amazing and to deal with any technical problems by learning all the elements of Adobe audition that the professional voiceover needs. You'll save so much time and money, you'll be able to do everything yourself in your home studio fast and you'll be able to send files back to clients quicker, especially as you won't be waiting and they get a hide slot at your local studio.


Contents and Overview
It's win-win. Adobe audition is the industry standard software worldwide. You can have complete confidence in it as a voiceover artist and my course will get you working and earning income fast. Now if you haven't started voice work at all yet, you know this really is an amazing time to be a freelance voice over artist with enormous potential. There is almost always going to be an English version of a non English business video needed for a company's website and social media and organisations right round the world. More and more museums and art galleries offer audio tools for visitors with shows that regularly change, which means more work for us and voiceover recordings are needed for phone messages, train and bus stations, e-learning programmes, of course audio books, podcasts, as well as the obvious world of TV and radio advertising where you can also pull in very good income.


Don't be left behind in this amazing revolution. I will teach you how to set yourself up as a voice over artist and use Adobe audition as the key tool in your daily work and you'll never look back but work. Did I really use that word? You see If you enjoy speaking, maybe you've done a bit of acting, you like being creative, you like doing the odd daft accent and character voices, life as a voice over is so much fun. It's not work. Every day is different. My new course is based on easy to view broadcast quality HD videos over four and a half hours worth all easily navigable so you can find what you need to know fast and you'll see very clear screenshots of the latest edition of the software so you'll be up and running in no time at all. Once more, there are sections aimed at complete beginners.
I'll show you what equipment you need to buy and in detail how to wire it all up together and where to set up your voice recording area at home. There's a comprehensive PDF book as well you can download and other important resources you can also download. Now with this course, you'll be well on your way to closing the door on your old life of a tedious, underpaid, non-creative job. Yeah. Is that you now to a bright new future where you'll never look back.
Look, please check it out. If halfway through the course you'll think, not really for me, no hard feelings. We'll refund every penny of your investment, but I am so convinced you'll find it useful. I don't really see that happening.


You'll discover how you can work effectively and efficiently as a voice over artist from home using Adobe audition software chapters include;
• An overview of the business way or find the work setting up your studio
• How to connect it up
Audio levels
• Testing the system
• Setting up auditions (The best way for voiceovers, not for music producers)
• The essential time-saving keyboard shortcuts
• Fast wave form editing
• What to do about breaths
• Inserting revised audio when the script changes.
• Picking up on the tone and power of in and out words in sentences.
• Recording scripts where the provided pronunciation guide how to do that
• How to work with timed video scripts. You're often given these things to time up with a sync version you've got to get right and how to use the multi-track section of Adobe audition when maybe you're asked to mix music or sound effects for escape rooms or something like that.


All of this plus how to enhance your voice using the built in tools and effects in Adobe audition and you have an incredibly comprehensive training course,


But that's not all!


I'll detail, how to generate clients and how to keep them to build your income as a working voiceover.


And did I mention the bonus chapters?


You'll also get these extra bonus videos;
• How to record multiple voice styles in one script
• The 10 commandments of Voiceover etiquette
• How to develop a deeper voice for those Basso profundo scripts
• How you act, character voices for video games
• How to deal with an accent
• Microphone technique
And much more in the bonus chapters alone!
Look I know you're itching to get into this world.
Now is your opportunity to learn the skills of a professional voiceover in this new comprehensive video-based course with PDF downloads.


Check it out now and I look forward to seeing you on the inside!


Who is this course for?
•

Voiceovers starting out, setting up their own studios and needing guidance how to do it cheaply and most effectively.
•

Established voice artists with their own studio who wish to learn how to use Adobe Audition software to be more efficient and to earn more income.
•

Experienced stage and TV actors who want to learn how to add voiceovers to their income stream.
•

Audio production studio staff who want to learn how to use Audition® to edit speech recordings.


What will you learn in this course?
•

Why Adobe Audition CC software is the industry standard for audio work.
•

How the Adobe Audition can enhance your voice and solve audio problems.
•

Setting up Adobe Audition the way you want it for your own studio.
•

Step-by-step, with clear screen shots, the essential features of the software.
• Detailed step-by-step training on every part of the edit process.
• An overview of the opportunities and work of a freelance voice artist.
• How to generate clients and boost your income as a voice artist.


What are the requirements?
• You need a willingness to open your mind and learn, and not to be afraid to use your voice!
•

A basic subscription to Adobe Audition CC software
•

A compatible computer, screen and speakers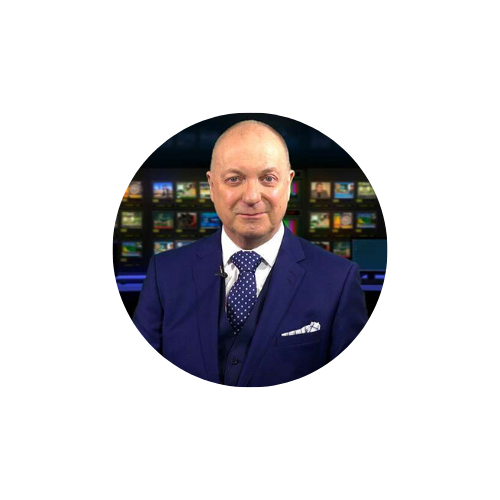 Your Instructor
I'm Peter Baker, a UK based voice over, a former BBC news announcer and ITV Granada presenter and the voice of literally thousands of commercials, training films, phone prompts and promo presentations for clients in most countries of the globe
These days, I teach people how to transform their voice and develop presentation skills that wow their audience and leave them wanting more.
I look forward to sharing my almost 40 years of experience with you and teaching you everything you need to know to help you achieve your goals and become successful.
Peter Baker
Frequently Asked Questions
When does the course start and finish?
The course starts now and never ends! It is a completely self-paced online course - you decide when you start and when you finish.


How long do I have access to the course?
How does lifetime access sound? After enrolling, you have unlimited access to this course for as long as you like - across any and all devices you own.


What if I am unhappy with the course?
We would never want you to be unhappy! If you are unsatisfied with your purchase, contact us in the first 30 days and we will give you a full refund.
Our happiness guarantee...
We have a 30-day 100% money back guarantee
, so if you aren't happy with your purchase, we will refund your course - 
no questions asked!
We can't wait to see you in the course!
Enroll now, and we'll help you make your voice sound better than you ever thought possible!
Peter Baker