Develop A Deeper Voice in 7 Days or Less!
By this time next week... have a richer more attractive and resonant speaking voice that people will love to listen to.
Is It REALLY Possible To Get A Deeper Voice in Only 7 Days?
YES - This Voice Training Course Totally Transforms Your Voice Within Less Than 1 Week!
Follow this step-by-step voice training course for a deeper more resonant and attractive voice within as little as 7 days or less...WITHOUT any need for medication, surgery or strenuous exercise.
Understand how speech is created and learn how to improve your voice!
While there are plenty of books on voice improvement, most are aimed at actors and focus on elocution, poetry and advanced speech and breathing techniques. However, this course is targeted at everyone who feels the need to improve the sound of their voice to help their relationships or business work. Books of course can never let you hear voice exercises either and although there are various disparate YouTube videos where you CAN hear what is expected, this is the first time a full course has been developed with everything you need to know in one place, presented in the correct order so that you can progress carefully over the videos to really be able to hear a difference.
This course is designed for everyone who realises the importance of positive human communication, whether it's to gain or to maintain friendships or to assert authority in the workplace. It contains explanations of how the voice is created and why some people have different vocal characteristics, and the exercises will help you understand your own vocal creation capabilities. Often with people who dislike their "high" or "scratchy" voice, it's not just a case of working on the flexibility of their physical apparatus with exercises, but it touches on confidence and psychological issues as well. This course will help you "unlearn" bad habits and show you how to unlock the true potential of your speaking voice.
What will you learn:
· Understand how the human voice is created.
· How you can open up your own voice to improve its richness and depth.
· How to feel the vibrations and resonances in your own body.
· How to safely and gently stretch the important sections of the vocal tract.
· Unlearn bad vocal habits.
· Understand the importance of tension and posture with the human voice.
· Learn how excellent communication skills is more than just speaking.
Improve Your Voice, Make More Friends, Be Respected At Work
Regardless of what type of voice you currently have, everyone can learn to improve it to help communicate more effectively in everyday life. Many people don't make the most of what vocal equipment they have, or don't look after their bodies with poor posture or lack of hydration and wonder why their voice gets sore, sounds thin and uninteresting. We'll also show you how understanding how the voice is created can also reduce "nasality" and by doing so, improve the rich timbre of your voice further.
Contents and Overview
This course is aimed at everyone who is past puberty and would like to understand and improve their adult voice, particularly to boost resonance, depth and quality, whether man, woman or trans. There are videos that are assigned to be watched on 7 separate days, and also associated exercises which are detailed on a downloadable resource.
Each day has a separate subject assigned to it, building on the day before to help build on your knowledge.
· Day 1 – Resonance
· DAY 2 – Tension
· DAY 3 – Breathing
· DAY 4 – Posture
· DAY 5 – Speaking With Your Whole Body
· DAY 6 – Confidence
· DAY 7 – Putting it all together.
By the end of this course, you will understand much more about your own voice and your body and be well on the way to a fitter you with a richer and beautiful voice that you'll be proud to use with friends, family and at work!
Who is this course for?
•

Are you a mature adult who is past puberty but have been ashamed by their voice or have been taunted by others over the lack of power or depth in their speech?
•

Do you want to smooth out your voice with depth and resonance to help attract a life partner and also to attract new friends?
•

Do you want to develop a more authoritative voice in the workplace?
•

Are you a theatrical actor/actress or voice actor/actress who needs to perform other voice styles on stage or behind the microphone?


What will I get from this course?
•

Discover how the human speaking voice is created and how you can learn to feel the vibrations and resonances in your own body to open up your own voice to improve its richness and depth.
•

Daily exercises to "unlearn" any bad speech habits and gain new confidence with a more attractive and magnetic voice to help you communicate with others in business and in your private life.
•

A proven 7 day plan that works! Although you can spread out the viewing if you wish.
•

Associated exercises for each day that are detailed on a downloadable pdf document.


What are the requirements?
• You need to be excited about improving your voice and ready to take action.
• You need to be willing to practice the exercises and techniques that you learn in order to make progress.
•

You need a willingness to open your mind, learn and not to be afraid to discover how to use the full potential of your natural speaking voice!
• A smart phone or another audio recording device would be useful.
• A quiet, private location to do the daily voice exercises would help.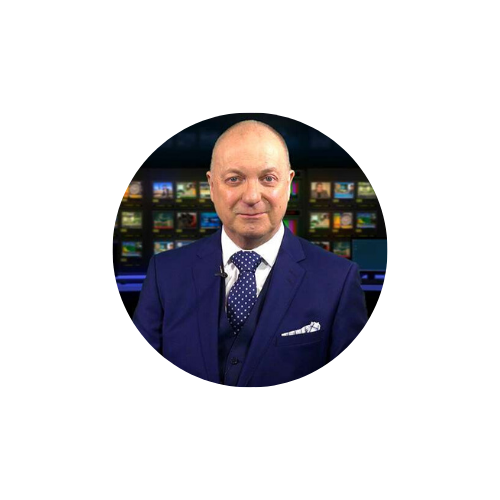 Your Instructor
I'm Peter Baker, a UK based voice over, a former BBC news announcer and ITV Granada presenter and the voice of literally thousands of commercials, training films, phone prompts and promo presentations for clients in most countries of the globe
These days, I teach people how to transform their voice and develop presentation skills that wow their audience and leave them wanting more.
I look forward to sharing my almost 40 years of experience with you and teaching you everything you need to know to help you achieve your goals and become successful.
Peter Baker
Frequently Asked Questions


When does the course start and finish?
The course starts now and never ends! It is a completely self-paced online course - you decide when you start and when you finish.


How long do I have access to the course?
How does lifetime access sound? After enrolling, you have unlimited access to this course for as long as you like - across any and all devices you own.


What if I am unhappy with the course?
We would never want you to be unhappy! If you are unsatisfied with your purchase, contact us in the first 30 days and we will give you a full refund.
Our happiness guarantee...
We have a 30-day 100% money back guarantee
, so if you aren't happy with your purchase, we will refund your course - 
no questions asked!
We can't wait to see you in the course!
Enroll now, and we'll help you make your voice sound better than you ever thought possible!
Peter Baker