30-Days to a More Confident Powerful Voice.
A complete 30-day voice training plan & simple vocal exercises you can follow each day to totally transform your voice!
Are you ashamed of your voice? 
Do you feel that others think you have an annoying or even boring voice? Do you wish you had a rich, clear, resonant voice that gave you a sense of authority with people at work, at home or out with friends where you tend to be the listener when your conversation simply doesn't cut through the chat? 
This then saps your confidence further and takes all the enjoyment out of life. 
I'm Peter Baker, a professional voice actor and trainer, and I can teach you how to optimise your voice and dramatically boost your confidence around other people.
Contents and Overview
You'll develop a more confident, deeper and more powerful voice - that'll make people pay attention and listen to your every word!
You'll learn simple exercises and easy but effective lifestyle changes that will improve your voice, that will reduce stumbling and mumbling, and give you an assured air around people, and help make new friends and contacts.
You'll train your voice to become clearer and more direct, so you'll never need to repeat yourself in conversation.
Plus, as well as improving the actual quality of your voice, I'll give you a wide range of communication skill boosting tips and tricks that will turbo charge your confidence levels, to help to enhance your career and to hook up with people.
Maybe you host podcasts or internet videos – wouldn't you love your viewers and listeners to hang on your every word? I'm sure you do!
So how long does this training take? Well, I have put together a very comprehensive course with exercises that you can practice, and I've seen students see results in as little as a few days, but to totally transform your voice, I have put together a 30-day plan for you to follow. Simply watch a short video every day for 30 days and follow the tips and training I'll give you.
In just one month, I will train you to have a more resonant and deeper voice, so you can command authority. I'll give you the secrets of training your voice to be clearer, so you can communicate your needs and points of view much more accurately, and I'll also show you the essential rules of first contact with people who you are attracted to, to save you from a lot of anguish and disappointment. You'll also learn how to cope with various stressful situations and use your voice to assert your authority. 
But that's not all, as well as showing you how you can develop a rich, clear voice that people will want to listen to , you'll also develop your breathing skills to enhance your general health and posture as well as learn a whole host of confidence tips and tricks that I know have helped people break out of their shells and really enjoy life! Could I help YOU? Please check out more details of my new course and I look forward to working with you to creating a MORE POWERFUL VOICE AND A MORE CONFIDENT YOU!
Is This Course For You?
•

If you want to dramatically improve your voice and boost your confidence around other people then this course is for YOU!
•

If you want to develop a more confident, deeper and more powerful voice so you stand out in a crowd this course is perfect for you.
•

Do you want to learn simple exercises and lifestyle changes that will reduce stumbling and mumbling?
•

Do you do any type of presentations or public speaking? You'll have a more powerful and authoritative voice 30 days from now!
•

If you create videos and want to deliver your message more effectively to your viewers then you'll love this course.
• If your voice if it's too high, low or monotonous you'll be amazed how it sounds within 30 days of taking this course.
What am I going to get from this course?
•

Within only 30 days from now you will have a voice that sounds rich, confident and more authoritative.
•

You will be able to retain your viewers attention and keep them more engaged.
•

You will be able to create videos that connect with your viewers and force them to take action.
•

You will be able to stand in front of an audience and deliver powerful speeches that make your audience want to listen to your every word.



What are the requirements?
•

You need to be excited about improving your voice and ready to take action.
•

You need to be willing to practice the exercises and techniques that you learn in order to make progress.
•

You may choose to use a mic to record your voice as you practice these voice training exercises (optional)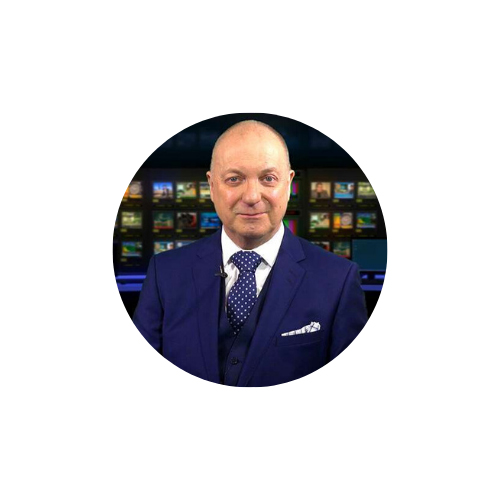 I'm Peter Baker, a UK based voice over, a former BBC news announcer and ITV Granada presenter and the voice of literally thousands of commercials, training films, phone prompts and promo presentations for clients in most countries of the globe
These days, I teach people how to transform their voice and develop presentation skills that wow their audience and leave them wanting more.
I look forward to sharing my almost 40 years of experience with you and teaching you everything you need to know to help you achieve your goals and become successful.
Peter Baker
Frequently Asked Questions
When does the course start and finish?
The course starts now and never ends! It is a completely self-paced online course - you decide when you start and when you finish.
Why can't I see all 30 days?
This 30 day course is designed to provide you with each day's lessons, one day at a time. This will help you get the best results. If you rushed through the course and went through more than one day at a time you would not achieve the results you want.

How long do I have access to the course?
How does lifetime access sound? After enrolling, you have unlimited access to this course for as long as you like - across any and all devices you own.
What if I am unhappy with the course?
We would never want you to be unhappy! If you are unsatisfied with your purchase, contact us in the first 30 days and we will give you a full refund.
Our happiness guarantee...
We have a 30-day 100% money back guarantee
, so if you aren't happy with your purchase, we will refund your course - 
no questions asked!
We can't wait to see you in the course!
Enroll now, and we'll help you make your voice sound better than you ever thought possible!
Peter Baker